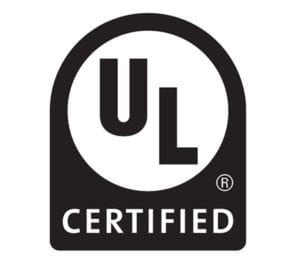 When you buy a product or service, you want to feel confident that what you are purchasing is safe and high quality. Sometimes you take a chance. You may not know if you will be happy with your purchase until you actually use it. But if you buy a product or service that is UL certified, you can feel confident that you are spending your money wisely. A Lamp and Fixture Corporation is a UL certified company that you can feel good about working with. Read on to find out more about UL certification and why it is important.
What is UL Certification and Why is it Important?
UL stands for Underwriter Laboratories, a third-party certification company that's been around for over 100 years. They certify products to ensure they are safe for workers and consumers to use. In addition to testing products, they also set industry standards for new products. Once new products are released, they continually test them to make sure they provide a high level of safe functionality. It is important to understand that UL Laboratories does not test each product themselves. Rather, they authorize a manufacturer to do this for them. If the product meets the pre-set standards, it gets a UL stamp. Then follow up is conducted on a regular basis to make sure the product continues to meet the proper guidelines.
Why Buy a UL Certified Product?
In the hundred years plus UL has been in business, it has earned a reputation for building trust. When customers see a UL stamp on a product, they know they can feel good about purchasing it. If a customer is comparing two products, and one has a UL stamp on it and the other doesn't the UL stamp may be enough to sway their decision. It gives consumers the peace of mind in knowing the product is up to the highest quality and safety standards. And besides the peace of mind you get in knowing your product is UL certified, it can also help you out in sticky situations.
If a fire occurs in the building and it is determined it was caused by a product that was not UL certified, the insurance company can choose to deny the claim. This is another very good reason why you should make sure there is a UL stamp on the products you buy.
A Lamp and Fixture Corp is UL Certified
A Lamp and Fixture Corp is proud to say that we are a UL certified company. We as a UL facility for certification can put hanging light fixtures and sconces through a UL certification. Purchasing fixtures for a restaurant or commercial space often means they need to be UL certified. That is where we come in and do what needs to be done to make the light fixtures UL compliant so they can pass inspection. You cannot go wrong when you do business with our company. A UL certification gives you the assurance you need in knowing you are making a smart purchase. Look for this stamp of approval the next time you shop for the products and services you need for your home and office. Let us know how we can help you with your lighting needs!