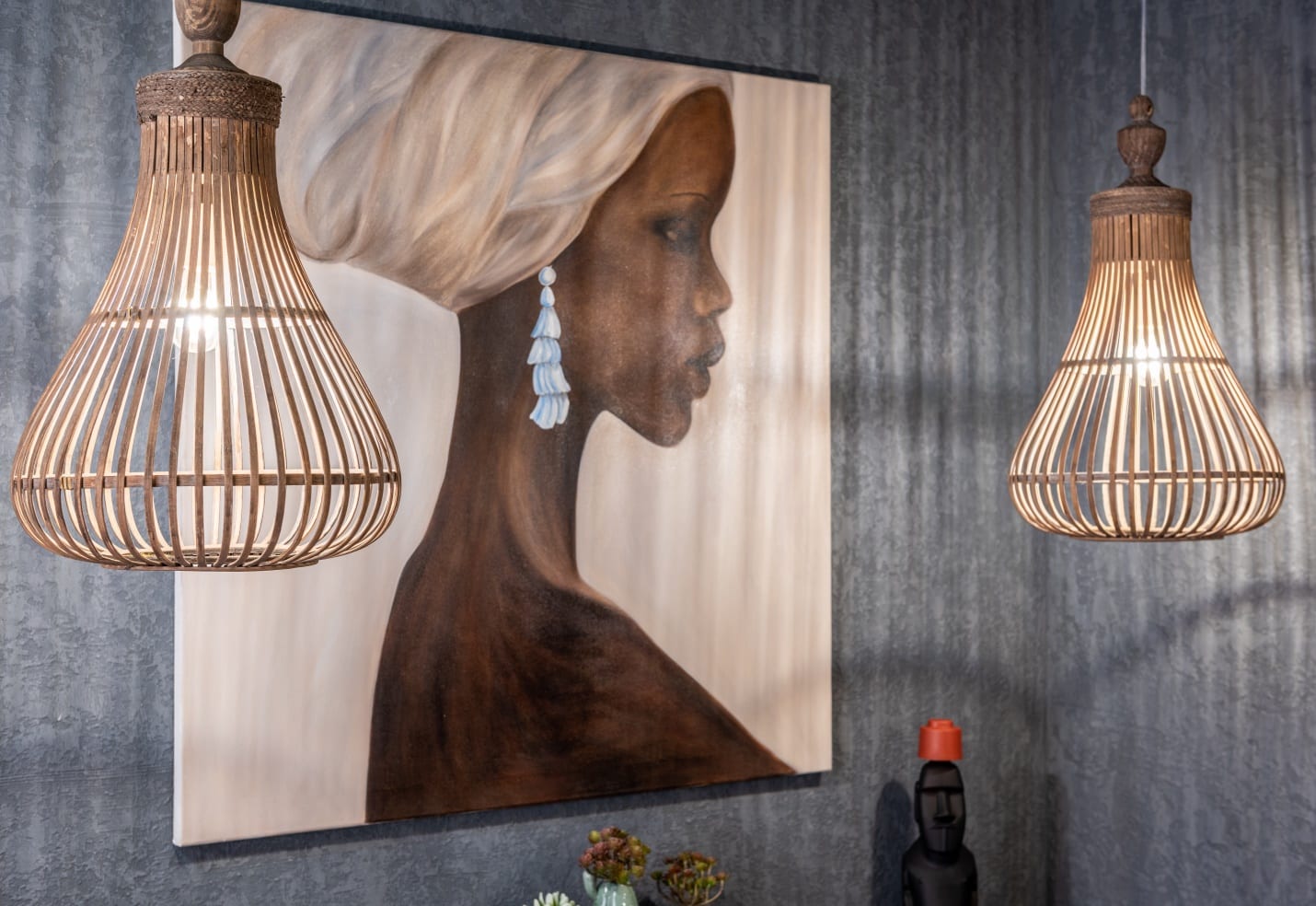 For decades, hand-sewn lampshades have been the core of A Lamp and Fixture Corp.'s business for more than 40 years. But what makes them so special? The optimum combination of fine fabric, custom size, delicate pleating, a plethora of trim combinations and precision results in a truly bespoke product you will absolutely love!
Let's look at what makes hand-sewn lampshades the number 1 choice of shades between our customers and how they stand out from our other product offerings.
What Is So Special about Hand-Sewn Lampshades?
Hand-sewn lampshades are sewn all by hand by highly skilled seamstresses that have been practicing the art for decades. First, a steel frame of the right size is selected and tightly wrapped with a fabric such as muslin or silk, so it covers the steel entirely. Then, the experts add two more hand-sewn layers to ensure sturdiness. All in all, a hand-sewn lampshade contains 3 fabric layers:
The final lining that on the inside of the shade
The intermediate lining that moderates the light
The outside cover made with great precision
What adds personality to a hand-sewn lampshade is the choice of material that determines how much glow it brings to a room. For instance, a lampshade made from an ornate eggshell-colored silk pongee pulled sleekly across a diamond frame, and one made from creamy beige shantung silk with a rosy glow will produce quite different statements. A Lamp and Fixture Corp. knows what colors and textures work best in which room.
Fabrics Used for Hand-Sewn Lampshades
Silks
Hand-sewn lampshades are mostly made using the finest silks. Silks can be used with any frame shape, pleating style and trim combination. Several finishes, including ruffles, herringbones and fringes, pair extremely well with silk.
Here are 3 different types of silk fabrics we recommend for lampshades:
Pongee: Pongee is the finest, tightly woven silk originating from China. It is known for its smoothness and formality. This fabric is available in several colors but works well with lampshades in lighter colors to give a graceful look.
Shantung: Shantung is fine silk noted for its threads of varied thickness. These threads combine to create a multicolored texture that is most noticeable when illuminated. This fabric looks best in a light bisque color is often chosen, but customers are not afraid to choose colors like rose and black.
Habutai: If you need your lamp to add a pop of color in your room, choose a lampshade made from habutai. Habutai silk is available in several bright colors such as coral, evergreen and lilac. It is perfect when you need to create a pattern with a significant amount of color.
Linen
Linen is also a popular material used to make lampshades. Tight Irish handkerchief linens and fine Italian silk linens can both be used to design rough, open weave lampshades. The best part about using linens is that you can achieve a variety of illuminating effects with them. Lampshades made with soft linen are best for formal areas, whereas coarse linen lampshades are perfect for less formal settings.
Custom Material
A Lamp and Fixture Corp. also offers custom lampshades. If you choose to supply us with fabrics and trims of your choice, we will happily use them to create just the piece you desire. If the material you bring in has some kind of a pattern or symmetry, we can also recommend pleating styles to you so you can choose one to create the effect you wish.
Get Your Hand-Sewn Lampshades from A Lamp and Fixture Corp.!
Nothing compares to hand-sewn lampshades with smocking, fringes, ruffles, ruching and pleats! No matter what design you have in mind, get in touch with A Lamp and Fixture Corp. so we can make it a reality for you. Call us on 773-866-0220 or fill a contact form on our website, and we will get back to you.