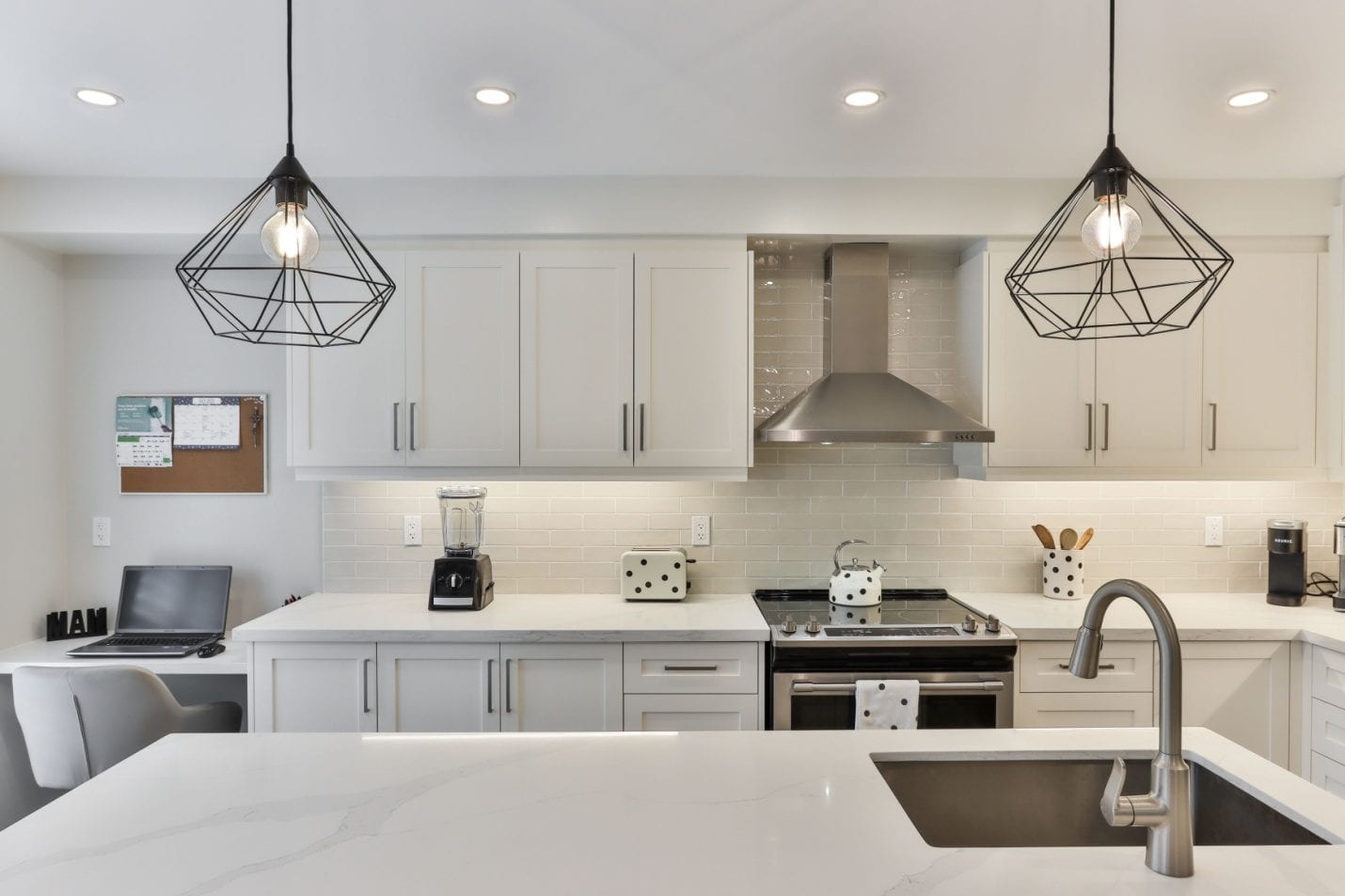 Does your family get together to have a relaxing dinner over the weekends? Perhaps you all are more breakfast people, meeting up over a delicious stack of pancakes drenched with maple syrup. Either way, your kitchen needs to look and feel great, so you and your loved ones can enjoy catching up over some good food.
One of the best ways of amping up your kitchen space is by installing the right kind of lighting, as per recommendations from the experts at A Lamp and Fixture Corp. Our team will not only guide you on the best-looking lights, but they also focus on how well it works. This perfect blend of aesthetics and functionality can give your kitchen a whole new look just by changing the lights!
Tips to Light up Your Kitchen
Triple Layer is the Way to Go
The very first thing to consider is how your lights layer up. Yes, layering isn't just for your makeup; it can do wonders for your kitchen lighting too!
Here are the three layers that every kitchen needs;
Ambient Lighting
Ambient lighting is your main light source, along with the natural light streaming in through your windows. It will also serve as the primary lighting once the sun goes down. Therefore, you should install it to cast even lighting from your ceiling all across your kitchen. The best lighting choices for ambient lighting are pendant lights, recessed lights, and flush mounts.
Task Lighting
Ambient lighting does a great job of casting an even light all across your kitchen. However, it does leave certain areas of the workspace shadowy, especially when you need to focus on chopping veggies or other tasks that require focus. This is where task lighting comes in, illuminating the surfaces and stovetop well so you can cook at ease.
You should look for strip and puck lights for task lighting.
Accent Lighting
Lastly, accent lighting is the cherry on top, with the sole purpose of beautifying your kitchen space. It uses cabinet and toe kick lights to bring your favorite kitchen elements to focus.
Now that you know of the different layers of lights, here are the best spots around your kitchen to utilize them.
Over the Island Top – Ambient and Task Lighting
Your island top will be the spot where you do most of the work. It is also the place where you serve food or pull up a chair to eat at. Therefore, it needs a nice wash of ambient lighting. You can further enhance the functionality of this space by adding some task lights to make it easier to work on it.
Under or Behind the Cabinets – Accent Lighting
With their marble tops and sleek designs, your cabinets are often the showstoppers of the kitchen and deserve some extra attention. By placing accent lights either behind or below, you bring in a pop of light to instantly draw eyes to your stunning kitchen cabinets.
Pro Tip – Use Light Dimmers
The final tip is to invest in light dimmers from A Lamp and Fixture Corp. These are a great way to add aesthetic appeal to your kitchen by turning up the intensity when you're working and lowering it as you serve the food to your guests.