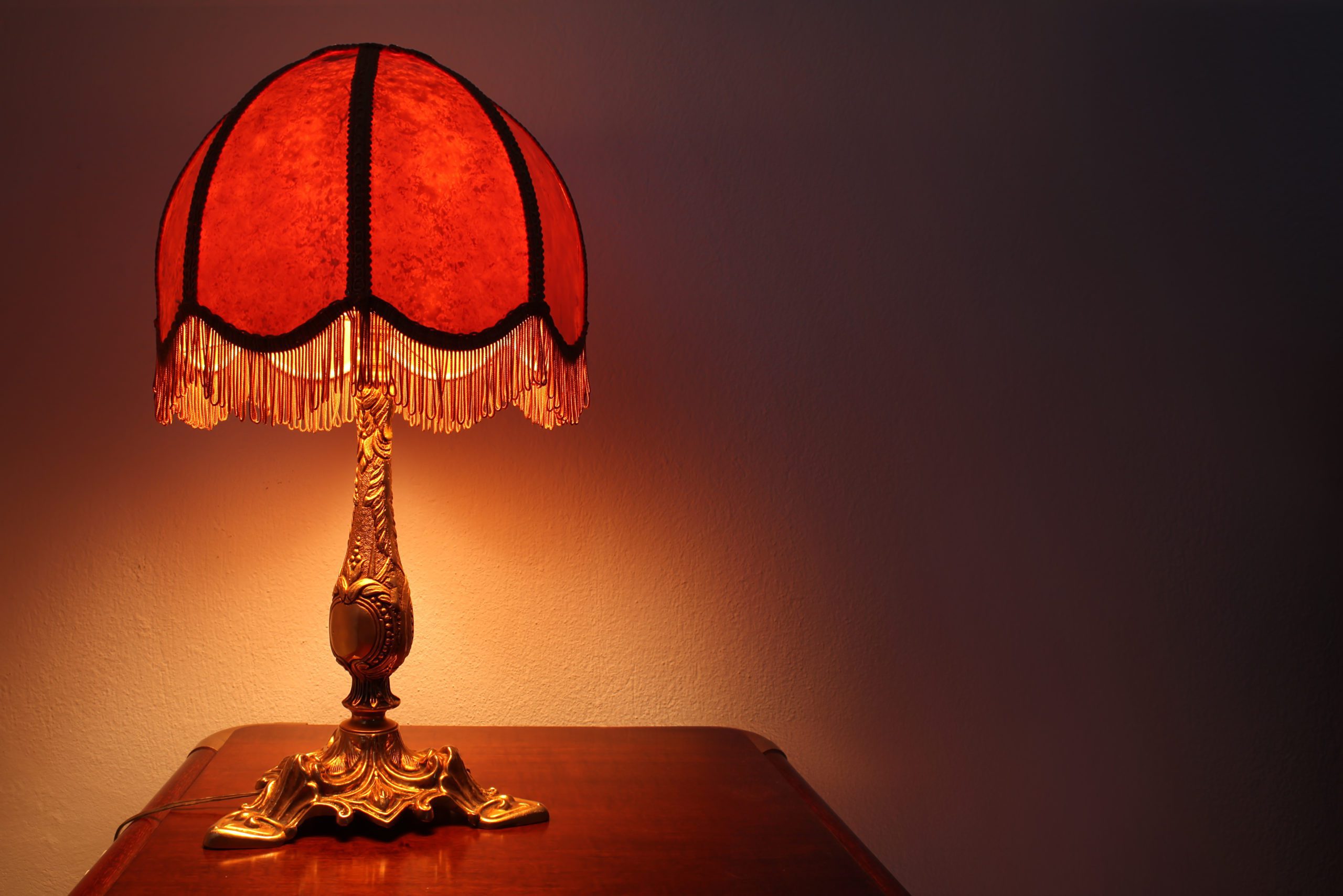 Many of us love to shop at vintage and thrift stores to see if we can find a treasure like an antique lamp. It's terrific when you find a valuable item marked down to almost nothing. Then you have the option of updating the condition and reselling it or keeping it as a prized possession. Lamps are commonly found at vintage stores and flea markets and a valuable one can be a terrific collector's item. But how do you know if the lamp you find is worth anything? This article will provide a few good tips.
Antique Lamp Condition
The condition of the lamp will affect its value but if the lamp is rare, it will be worth money no matter what state it's in.
To determine the condition of the lamp, try plugging it in to make sure it will turn on. Then look at it for signs of past repairs like glued cracks and paint touch-ups. These repairs can lower the value of the lamp.
Antique Lamp Material
You'll also want to find out if your lamp is made of a high-quality material. Some lamps are made of a strong metal while others are painted to look and feel like metal. Obviously, an authentic metal is preferred.
You should also inspect the lampshade by pinching it between your thumb and index fingers. If it feels brittle or scratchy, that's a sign that the shade is old and quite possibly the original shade for the lamp.
Manufacturer's Label
There are many lamp manufacturers that are known for producing valuable lamps. Some examples include:
Handel Company
Tiffany Studios
Duffner and Kimberly
Dirk Van Erp Studio
Edward Miller and Company
Fulper
Roycroft
If the lamp was made by one of these designers, there should be a company name somewhere on the item. This may come in the form of a label, a stamp or an embedded hallmark which is likely to be on the bottom of the lamp.
Keep in mind that the lamp you find may not have all its original parts and lampshade and this can lower the value. Check lamp guides and reference books to find listings for your lamp and go from there to compare the parts and materials.
Accessories
In some cases, the lamp accessories may be worth more than the lamp itself. For example, the finials of older lamps were often made with bone, ivory, jade, rose quartz and other rare materials. Edison and old Weston bulbs can be worth thousands of dollars. A lampshade made of iridescent Favrile glass, detailed glass mosaics and certain fabrics and parchments can also add to the lamp's value.
A valuable antique lamp is quite a find. If you hunt around enough, you may be able to amass quite a collection, especially if you know what to look for. See Examples of our work. What characteristics do you go after when shopping for collector's items for your home?