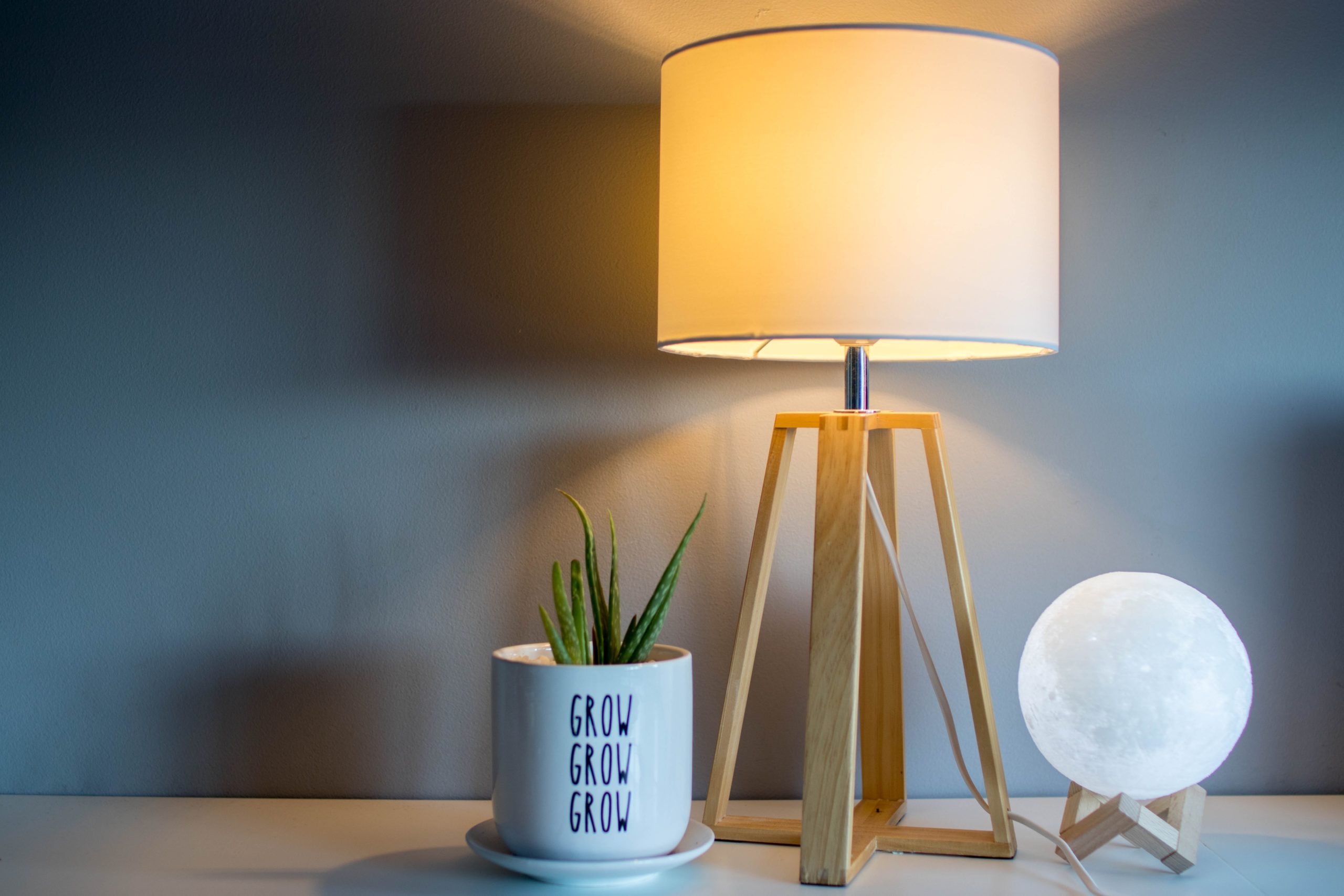 A Lamp and Fixture. Integrating Old and New: Bringing Vintage Lamps into Modern Interiors
Vintage lamps are so lovely. They have an authentic look that's difficult to replicate in today's world of design.
The nice thing about vintage lamps is, they aren't for vintage décor only. They can be integrated into modern homes as well. This provides a dichotomy that has a stunning effect and is very much in line with today's mix and match style sensibilities.
If you just brought a vintage lamp home, here's some inspiration on how you can integrate it into your modern settings.
Vintage Anglepoise Lamps Meet Industrial
Anglepoise lamps are table lamps that can be adjusted into a variety of angles. Their mechanical robot-like look makes them the perfect thing to add to industrial interiors. Typically made of metal, they can easily match with other metal elements as well as wood and a wide range of raw materials normally found in an industrial space.
Rattan for the Boho Chic Look
Rattan is a material made from Old World palms. Its natural look is perfectly in line with today's 'bring the outside in' aesthetic, and it's actually eco-friendly too.
You can find plenty of modern rattan lamps but a vintage one will truly stand out. It will be the perfect thing to add to a boho chic look that features muted colors and other natural elements.
The lamps are available as desk lamps, ceiling lamps, standing lamps and more. Choose the one that is most suited for your rooms.
Postmodern Lamps are Ideal for Minimalist Décor
Postmodern design was booming in the late 20th century. Lamps coming out of that era often feature off kilter features such as an intentionally crooked stand or a tilted lamp shade. The lines are clean and geometric.
It is easy to see how a postmodern lamp can stand out in minimalist décor. It will make a great centerpiece among a sparse decorating scheme.
Vintage Lamps with Metallic Features Meet Victorian Design
Vintage lamps were often made with heavy metallic features that provided a lantern like appeal. These are perfect for Victorian inspired spaces with a maximalist aesthetic. They will look perfect standing on a heavy wood side table next to a plush velvet sofa.
Vintage Gas Lamp Inspired Meet Eclectic Interiors
Perhaps the most basic of vintage lamp designs are those directly inspired by the gas lamps that came directly before them. While they look almost the same as their predecessors, they light with electricity instead of gas.
Their simple design makes them the perfect thing for eclectic decor which mixes and matches a variety of colors, shapes and styles. Their classic and stylish appeal makes them a standout item among other unique pieces.
Vintage lamps can elevate the look of any interior design. The ideas in this article will help you come out with some out of the box combinations. What's your favorite way to style your classic piece?
See Examples of our work.