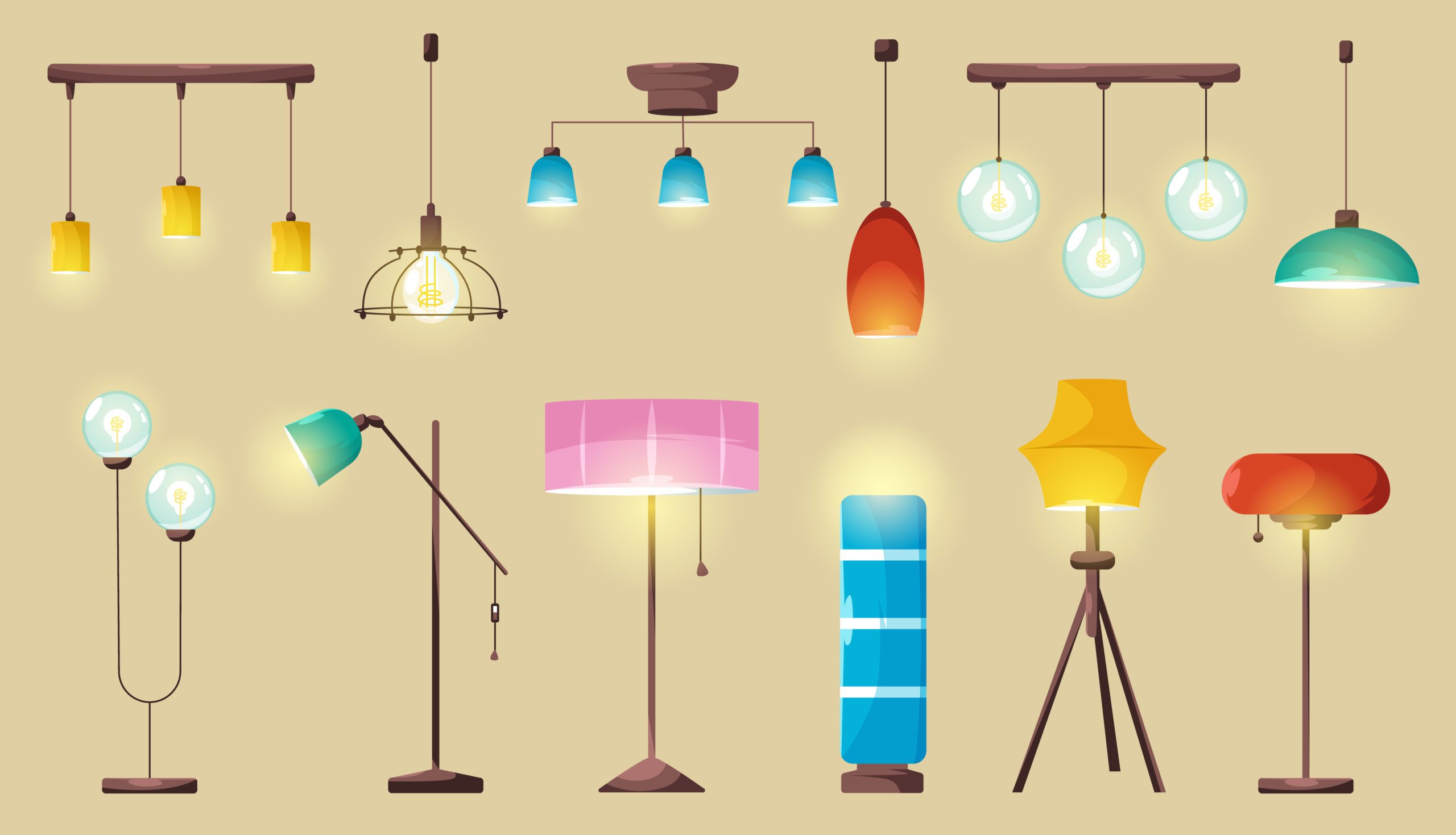 Lamps play a huge role in home décor. Although they may not be as big as other furnishings in the physical sense, they add accents that contribute to the aesthetic in a major way. When choosing a lamp, it's important to find one that works well with the style of your rooms. This article will provide suggestions so you can find the fixtures that are most complementary to your lamp designs.
Modern Lamp
It's important to understand the difference between modern and contemporary. Modern refers to designs that were trending between the 50's and 80's. The furnishings integrated clean lines and white backgrounds accented by pops of color.
If you have a modern home, you will want to bring in lots of bold geometrics that can come in the form of pendant lights and abstract chandeliers. Table lamps should feature bold color lampshades complemented by solid white or colored bases that may be uniquely shaped.
Industrial Lamp
Industrial interiors tend to have stark white walls, metal and wood fixtures and dark color accents. Industrial lamp designs will complement these with mixed media features that integrate metal and wood. Ditch the lampshades if possible, going instead for exposed bulbs. Vintage lantern looks work well too.
Maximalist Lamp
The maximalist trend is currently making a splash. If you want to get the look in your home, your décor should features plenty of velvets, colors, and lush textures.
When it comes to lighting, no chandelier is too small. Go over the top with crystals, tiers and more. When it comes to table and floor lamps, look for opulent details like bold prints, feathers, jewels and more.
Rustic Lamp
Rustic styles go well in country interiors as well as eco-friendly looks. Wood is heavily featured in furnishing and fixtures. So when it comes to lighting, think of hanging wood pendants with an exposed look that's not dissimilar to the industrial aesthetic. Table lamps may have unique designs at the base reminiscent of custom woodwork.
Contemporary Lamp
While modern reflects a specific style, contemporary is whatever is in now. The latest trends call for geometric hanging fixtures, Edison light bulbs, and a mix design styles. If you can do a look to its fullest extent, you can't go wrong.
Bohemian Lamp
Bohemian designs trends incorporate muted colors and patterns. It plays up shabby chic designs.
For lighting that complements that look best, opt for wooden and bamboo shades over table lamps and pendant lights. Bulbs that disperse a soft light around the room will provide the perfect ambiance.
Traditional lamp
Traditional décor has a classic look that never goes out of style. Lighting fixtures will have a timeless and simple style.
The lighting you use in your home will set it apart. The tips in this article will help you find lamps and fixtures that are complementary to your décor. Which of there will you be adding to your interior design? Talk to us here.