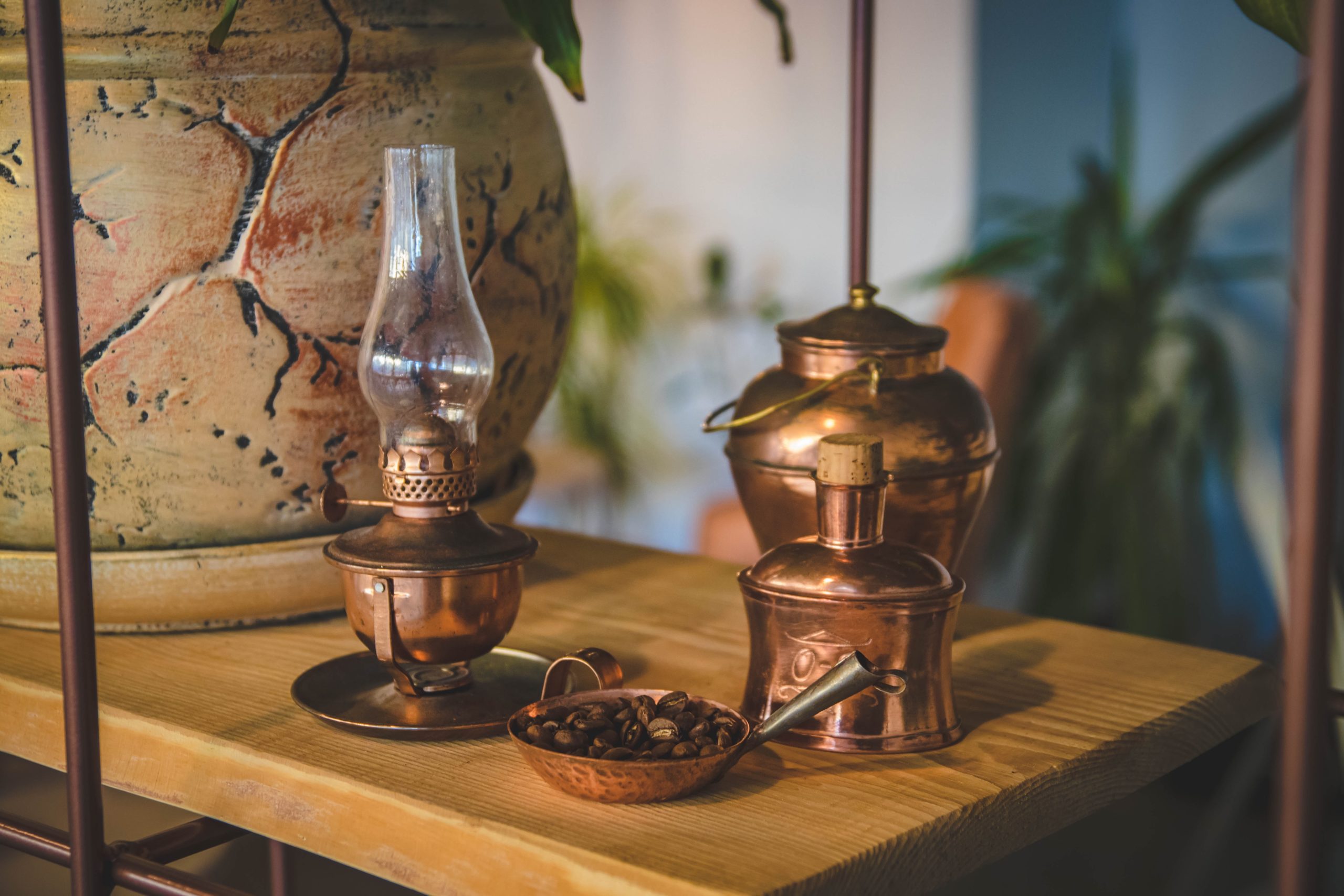 An antique lamp is quite a find. However, they are not always in the best condition.
If you purchase an antique lamp, you will want to get it in the best shape possible. You may need to take it to a professional, but there are certain things you can do at home that will aid with the restoring efforts. Here are some suggestions.
Cleaning
Cleaning may seem like the easiest part of the restoration process, but many lamps are made of delicate materials that require specialized cleaning. It's advisable to do some research before you start cleaning to ensure you are not going to do any damage to the fixture. Here are the techniques that are recommended for specific materials.
Glass: Glass can be cleaned with a dish soap and water mixture. Use a soft cloth to wipe it down. Paper towels may scratch the surface.
Painted Surfaces: Be careful cleaning painted areas so as not to remove the paint. Use cotton balls or a Q-tip instead of a rag or cloth. Avoid using a cleaning solution. Even the mildest detergents can chip off the paint.
Metal: If your metal lamp is coated with a lacquer, you can clean it with a dish soap and water mixture. If the lamp is steel or cast iron, cleaning may cause rust. So, wipe it down with a dry cloth immediately after applying the cleaning solution. A lacquer coated brass can be polished with a metal or paint wax finish. Steel or cast iron will need to be polished with a wax or tungsten oil.
Replace Parts
If you found your lamp at a thrift store, it may have missing parts. A lighting experts will help you find or create parts that match the aesthetic of your lamp.
Restore the Finish
If the lamp looks dull or discolored after it is cleaned, you may need to restore it. This is a task best left to a professional as it is a delicate process. A clear lacquer, enamel or gilding may be used for restoration purposes. If you want to update the look of the lamp rather than restore it, you may consider going matte, adding a glaze, or going for a completely different color.
Rewiring
When you purchase a vintage lamp, the condition of the wiring is always a guessing game. And if you plug in a lamp that is not compatible with your electrical system, it could be hazardous. It's advisable to have the wiring checked by a professional before you even plug it in. They will let you know if the lamp needs to be rewired and they will assist with that task moving forward.
A vintage lamp is a spectacular find. But you must be careful in your restoration efforts. The tips in this article will ensure you get your lamp into fighting shape without causing any hazards. We wish you the best of luck enjoying your new/old item.
If you have questions please give us a call at (773) 866-0220 or visit our website for consultation.