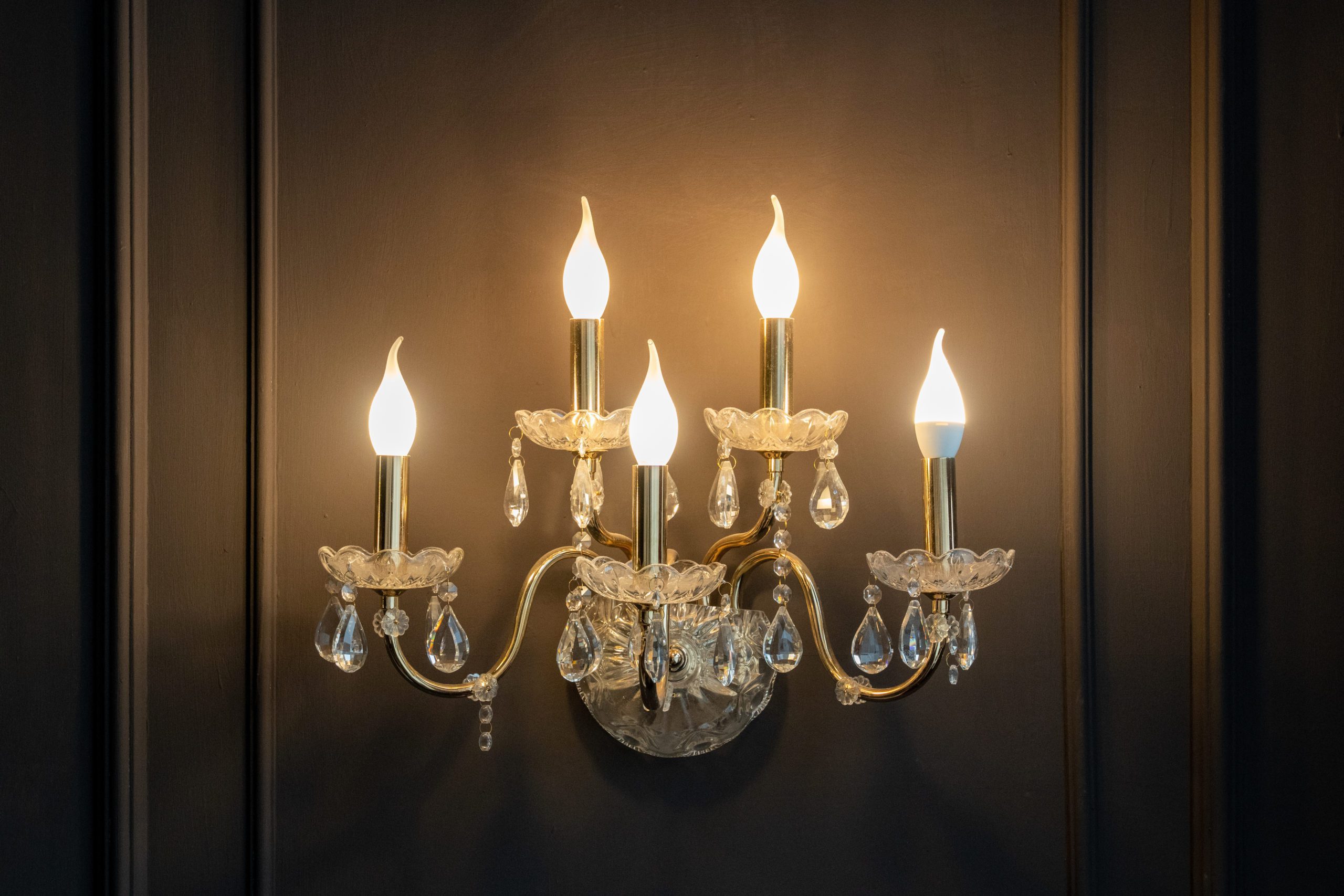 Lighting your home adds to its aesthetic. The pieces you choose can be quite lovely and they will make your interior look more attractive overall. But there are also pieces you can use that are art in and of themselves. They can come in the form of hangings, wall sculptures and abstract objects. They provide homes with a unique aesthetic and serve as terrific multi-purpose pieces.
This article will review examples of lighting that doubles as art and how you can incorporate it into your home design.
Wall Sconces
Wall sconces often have an attractive look and provide accent lighting that gives a room a specific vibe. But some have elevated designs that would be considered art in and of itself.
Take for example, sconces that feature a light inside a figure such as a skull or a dragon's mouth. These are ideal for those that enjoy goth and fantasy interior design.
You can also go Avant Garde with a hand coming out of the wall holding a light. Or if you are into psychedelics, choose a sconce that produces symmetrical patterns of light all over the room.
LED Flushmount Lighting
Flushmount lighting is lighting that mount directly to a wall or ceiling. Artists often use this medium to create unusual shapes out of a bar shaped lightbulb or various bulbs. The pieces are usually hung on the wall providing accent lighting for one side of the room.
Flushmount lighting art typically has a modern/ contemporary vibe that is perfect for those who enjoy this sort of interior design.
Light Sculptures
Light sculptures are the new floor lamp. They are basically sculptures that emit light. They can take the form of abstract shapes, or they can be more traditional. They are typically positioned in the corner of a room but can also take center stage.
You may also choose a small light sculpture that can fit on a desk. These are terrific for adding character to your workspace.
Neon Signs
Neon signs are not so much a main light source as an illuminated piece of art. However, they can provide ambient light to a room. They are very much a part of today's throwback styles. They are perfect for man (or woman) caves, dens, and kitchens.
Chandeliers
Chandeliers are so lovely and stately that many can be considered pieces of art. We are all used to seeing the magnificent crystal chandeliers of old that are bejeweled and dazzling. But today, there are a variety of chandelier styles on the market including modern pieces, geometrics, vintage lantern looks and more.
If you are looking for illumination for your home you can go for everyday lighting, or you can go for a true work of art. Which will you choose the next time you are home shopping? See Examples of our work.