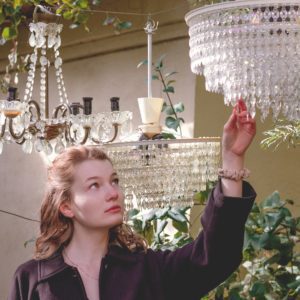 Why the In-Store Shopping Experience May Be the Way to Go When You are Shopping for Lighting Products? There is no doubt that shopping online has its share of benefits. You get to pick from a worldwide selection, and you get products delivered straight to your home. But online shopping also comes with its share of downsides, especially when you are looking for something as unique and personal as a lighting product. This article will review why in-store shopping may be the way to go when you are shopping for your next lamp or lighting fixture.
To Shop Online or Not to Shop Online
Online is a convenient go-to. It's great when you are shopping for products like health and beauty aids or food. After all, it's likely you've already tried these items, so you know exactly what you are getting.
But when you are purchasing something more specialized, it may be challenging to find the right product through an online shopping experience. You are at a disadvantage in that you don't get to see and feel the item up close.
When you get the item delivered, you may find it's not as well made as it seemed online. You may find out the colors in the photo weren't accurate. It may not be as suited for your needs as you originally thought.
If you find you need to return the item, you will have to ship it back which requires boxing it up and taking it to a shipping location. You may end up owing shipping fees. In some instances, the product may not be returnable at all.
Why a Lighting Fixture May Not Be the Best Online Purchase
Some items may be okay to purchase online, but lighting products are something you will be better off buying in person.
A lighting product isn't something that you will use for a month and then get rid of. It will potentially be in your home for years. That's why it's so important to make a smart purchasing decision that requires in person experience.
When you check out a lamp in a store you will be able to:
Touch It: When you are in a store, you can touch a product to determine its texture feel and quality.
See It: You can see the product up close and personal so you can determine its size and get a good idea of how it looks.
Demo It: You can demo the lighting product to see how it works and the effect it will have in lighting your room.
Ask Questions: A sales staff will be on hand to answer any questions you may have. While online companies have customer service available, they often come in the form of chatbots. If you can get a live person on the phone, you won't be able to speak to them when the product is in front of you so you may not get all the information you need.
Online shopping is a convenient option for many reasons, but it may not be your best choice when buying something as personal as a lighting fixture. A Lamp and Fixture has a wide selection of goods you can see and feel, and we will be here to answer any of your questions. Come in to find the products that are right for you. See Examples of our work.