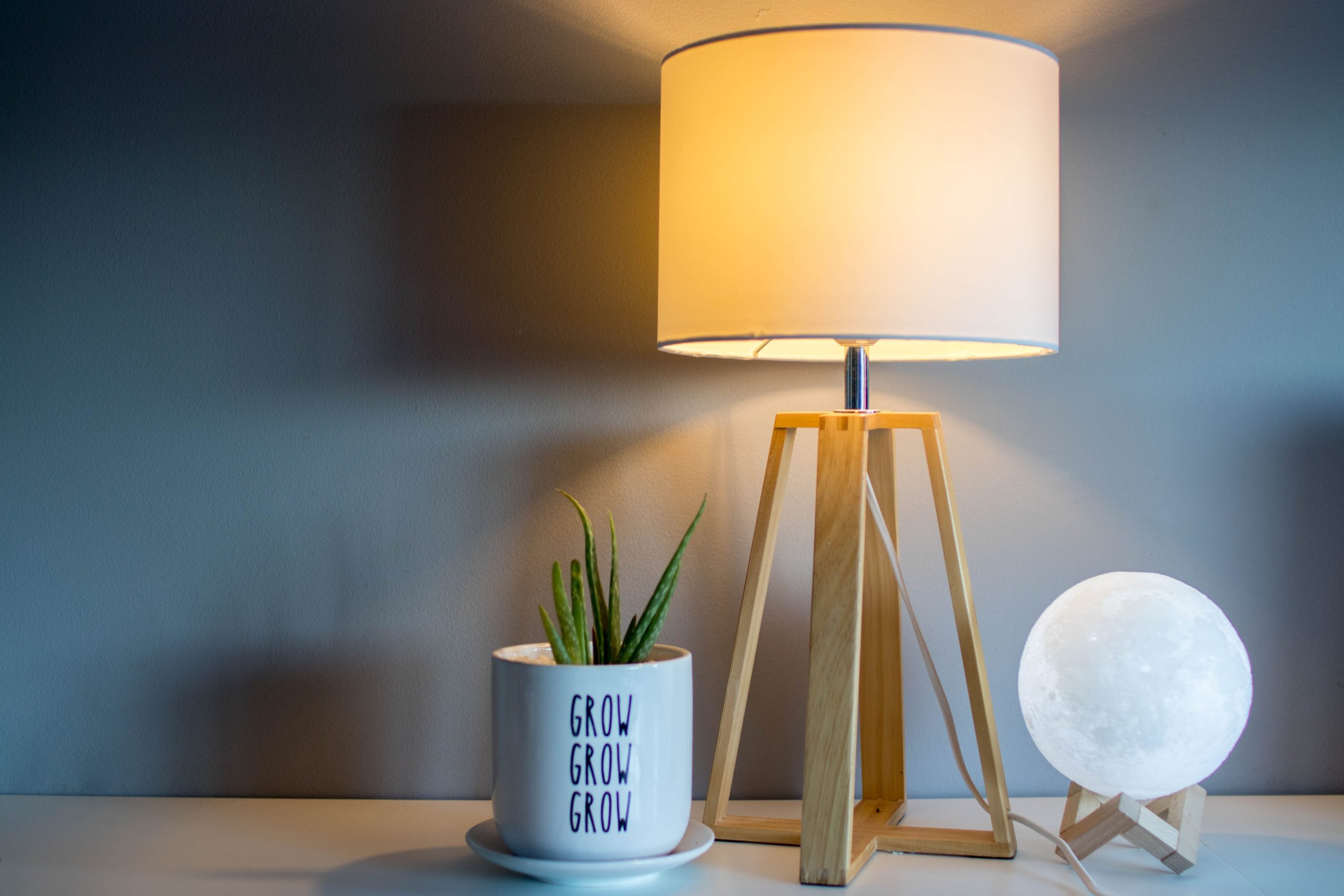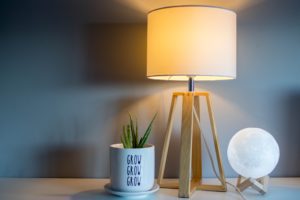 If you are thinking of doing any type of DIY work on a lamp, you will need to know the lamp's various components. This will ensure that you are assembling or reassembling everything correctly.
Lamps come in two main varieties: table lamps and floor lamps. This article will do a rundown of the parts of each, top to bottom.
Table Lamp
Finial: The lock sits on the very top center of the table lamp and holds the shade in place.
Lampshade Fitting:

This is the structural frame for the lampshade which sits under the shade on top of the base.
Lampshade: The lampshade softens the light.
Bulb: The bulb emits the light.
Socket Shell: This is the socket the bulb fits into.
Insulation Sleeve: The insulation sleeve attaches the socket shell to the switch and base of the lamp.
Switch: The switch turns the lamp on and off.
Harp: The harp sits beneath the bulb's socket. It serves to support the shade and shade attachment.
Base: The base attaches to the lamp body.
Threaded Tube: This tube attaches lighting components to the lamp body.
Body: This is the lower part of the lamp. Along with the shade, it plays a major part in the lamp's aesthetic design.
Plug: Plugs the lamp into the wall to provide electricity.
Base: The base sits at the bottom of the lamp's body to provide stability.
Anti-Slip Materials: There is typically anti-slip material beneath the lamp's base to ensure it doesn't slip off surfaces.
Floor Lamp
There are various types of floor lamps, and the components may differ based on the design, but here are some components that most floor lamps will feature.
Shade: In addition to softening the light, many floor lamps have shades that swivel so they also change the direction of the light.
Pole/Tube: The pole or tube is central to the lamp. It is responsible for providing height to the structure. It serves as a base for the shade, bulb, and other components.  
Break: The break secures and loosens at a juncture between the top and bottom of the pole to adjust the lamp's height.
Husk: The husk attaches the poll to the base.
Base: This is a heavy, wide piece at the bottom and is used to anchor it and keep it upright.
If you need help assembling or reassembling, you can take time learning all the parts, or you can make things easy on yourself by bringing it into A Lamp and Fixture. We specialize in repair, cleaning, and restoration. We have the knowhow to get the job done.  
Learn More